What led you to ASSET Group?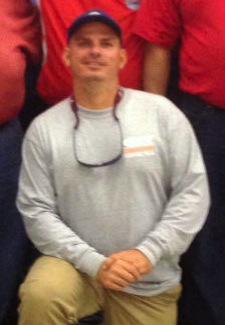 I worked for larger companies in the past, and more often than not, I would go home each day feeling that I was just a number. I wanted to find a company that valued each and every employee – I found this at ASSET Group. A short time after meeting an ASSET Group Project Manager and Quality Control Manager, I began my career with ASSET Group. My most rewarding experience at ASSET Group was earlier this year when we assisted the victims of the devastating tornadoes that struck Moore, Oklahoma. Our team provided the victims with water and basic necessities to get through this tragic period.
What do you enjoy most about your job?
I enjoy the satisfaction of seeing a project in finished form that originally begins as a set of blueprints and specs. I like the unique challenge that each job presents, and I've been fortunate to have worked with such highly energetic and self-motivated teams at ASSET Group.
How do you spend your free time?
In my time away from work, I am often found coaching my daughter Madison's basketball team or sitting in the stands on Friday nights cheering for Pete Jr.'s high school football team. I also try to run at least two 5/10K races each month.
What is your favorite quote?
"What happened yesterday is history. What happens tomorrow is a mystery. What we do today is what makes a difference." –Nick Saban